In this post, we will learn how to manage and maintain Taxes.
Tax is one of the unique features of our system. You can create a tax profile with your custom location and rates. Go to Tax list from Ecommerce Setting > Taxes.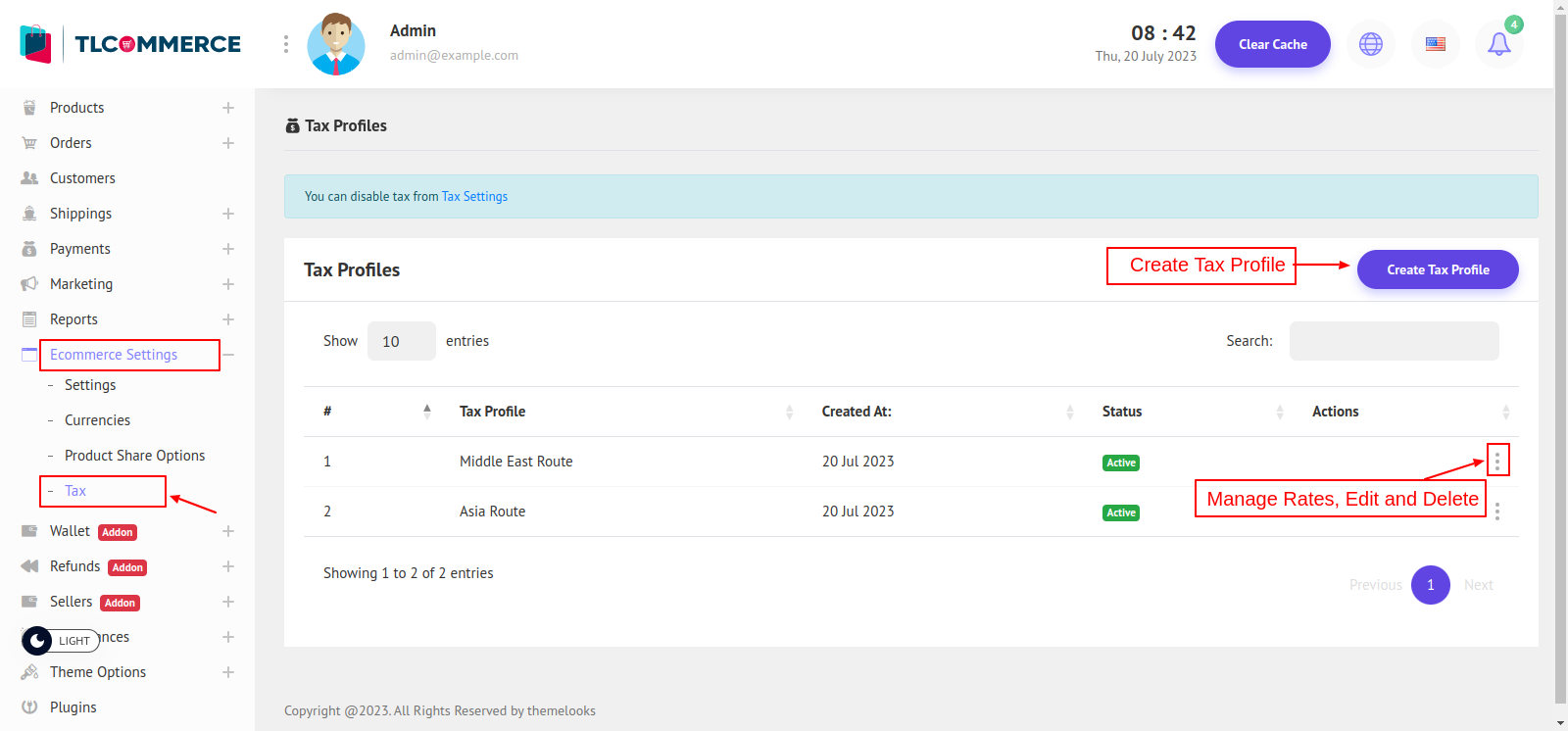 The image above shows all the tax profiles. Click the "Create Tax Profile" button to create a new profile. It will open a Modal, here you can give the profile a title and status. Click Save to save the profile.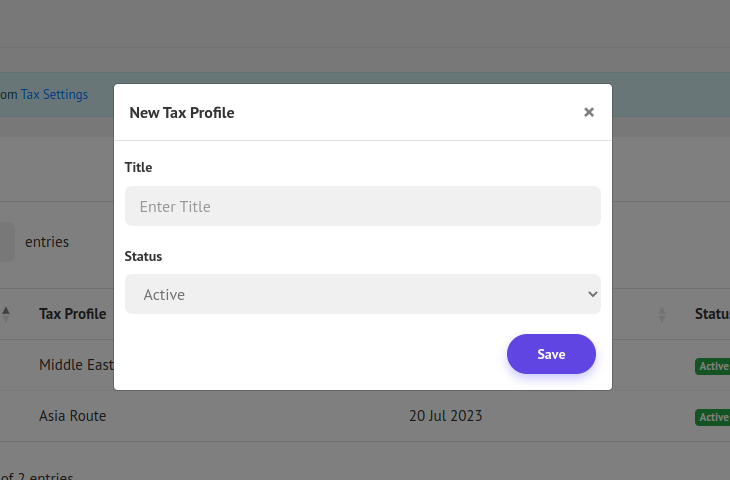 From the list, to manage tax rates for the profile click on three dots (.) in the action column and click Manage Tax Rates. You will be redirected to a new page to create tax rates.

From Here you can create a tax rate for this profile. To create a new tax rate click Create Tax Rates button and a modal will open.
Here You Have to Give The Tax rate name, Tax Rate % ( It will be calculated on the Product Price), and Post Code For the Location. And Select The Location Where this tax rate should be.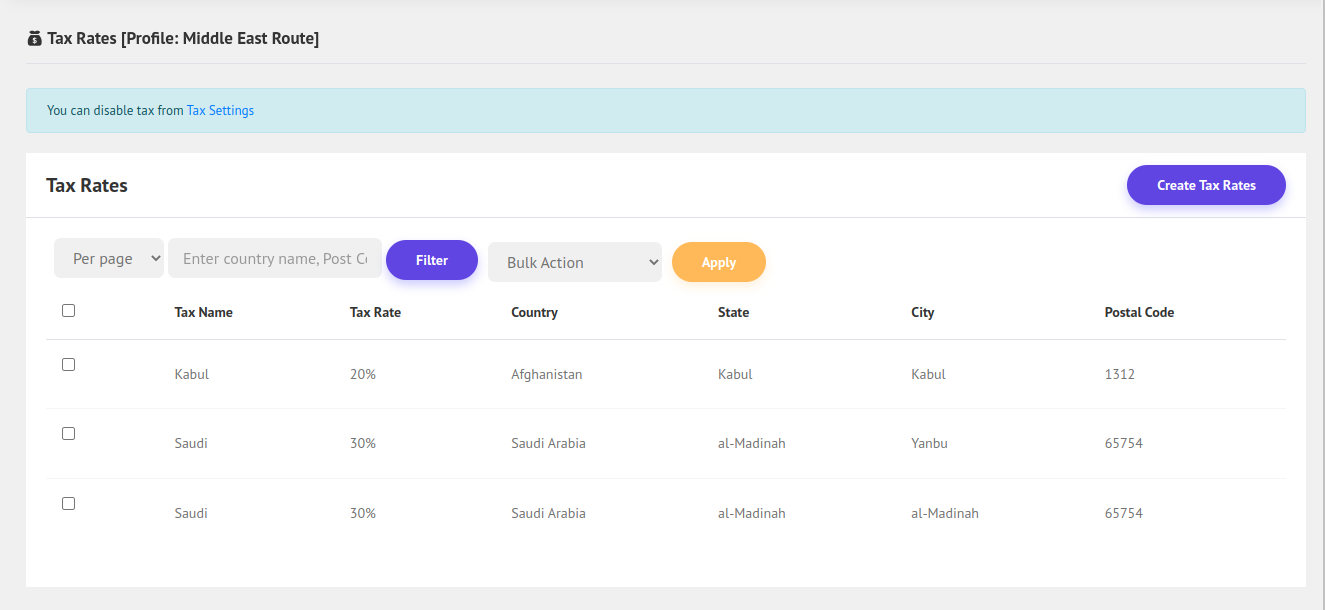 You can change Rate, Post Code, and Name from Bulk Action. You can select which tax profile is associated with a product. And in the checkout by-product tax profile and Location the tax rate will be included. You can also edit the tax profile name and status. And also Delete any profile.