To See Product Collection list follow the below instructions.
If you want to create a new collection click on Add New Collection on the top. It will redirect you to add new collection page.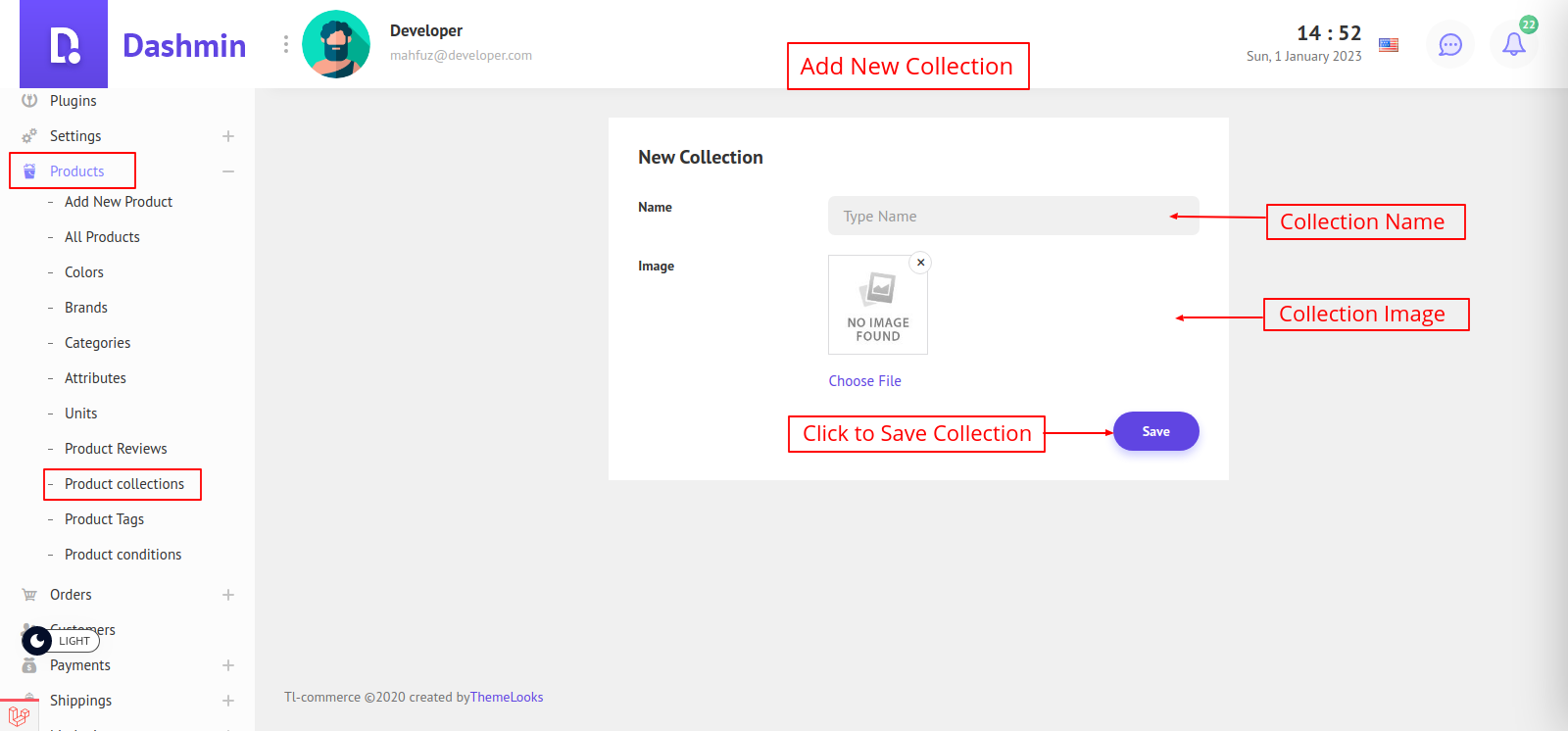 After Creating a new collection you will be redirected to a collection product list. Where you can choose which product will be on this collection.Also you can add or view products on a collection from collection list .There if you click on products column.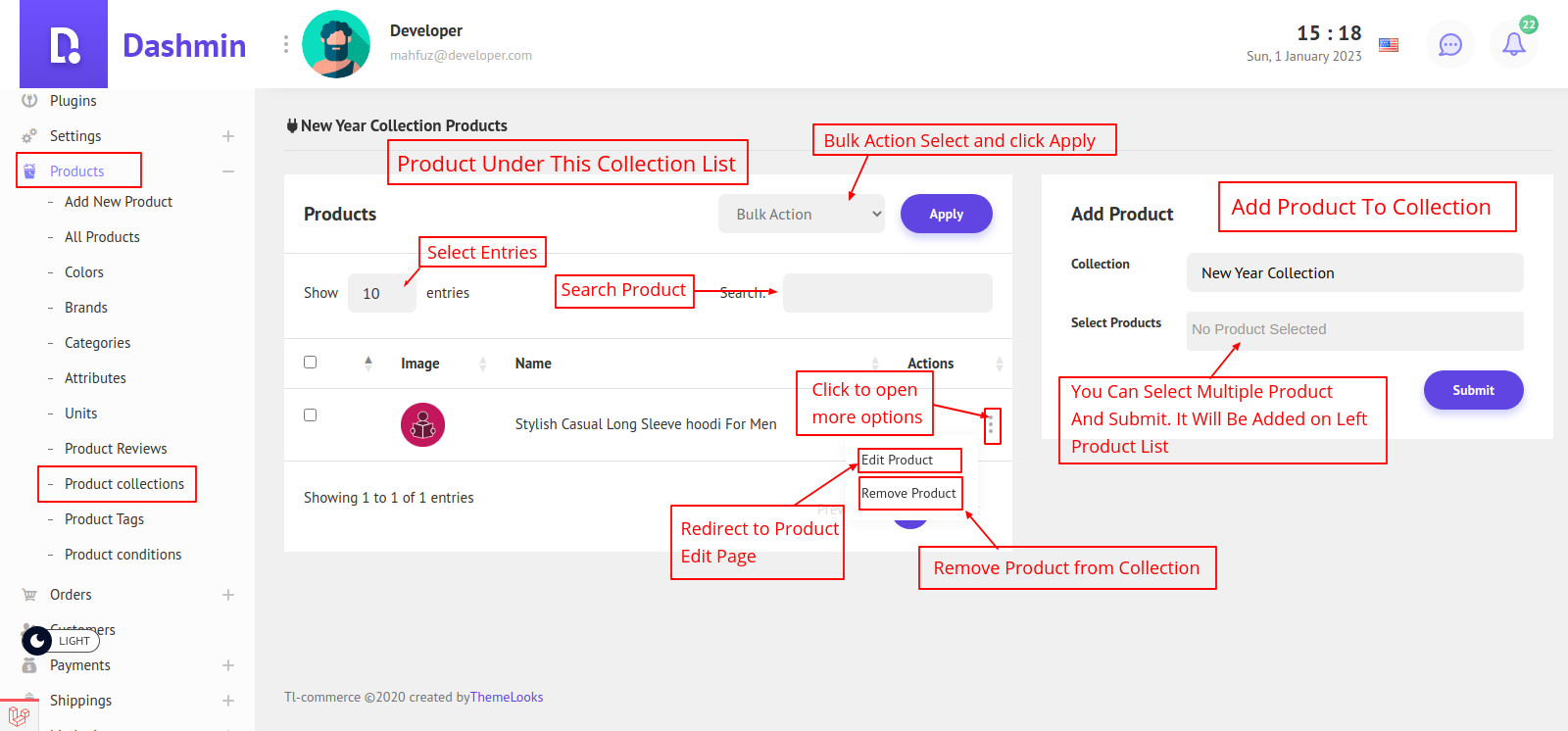 If you want to edit collection click Edit from collection list.It will redirect you to edit page.