You can Modify Media as you like. Go to Media from the sidebar.
Here you can find all uploaded files.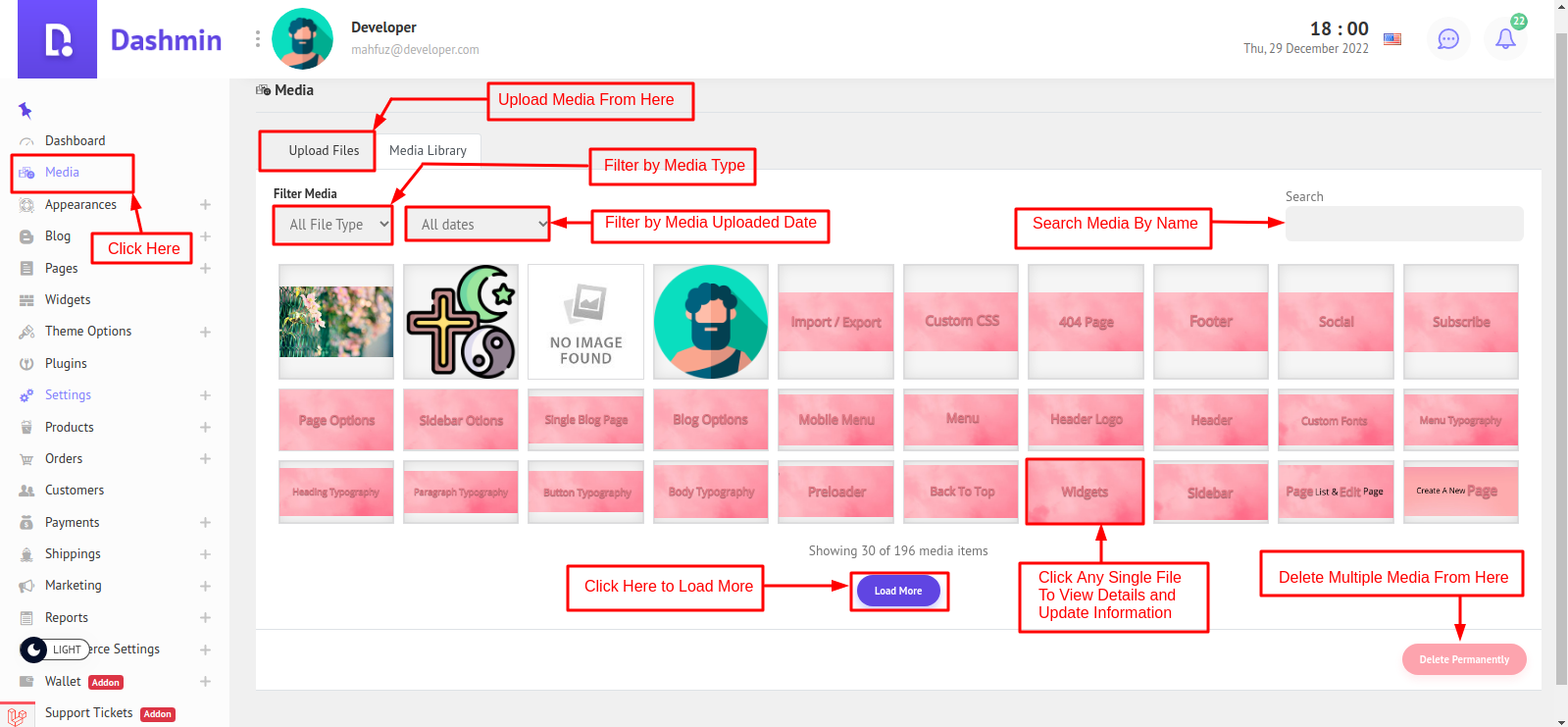 If you want to find one specific file's details click on that file. It will open a model about file details. You can set some details or delete that file.