In this post, we will learn how to add, edit or remove the home page banner slider. Follow Theme Options > Slider Settings.
On this page all the created sliders are available.
To add a new slider click Add New Slider button. You will be redirected to another page.
You can also edit a slider by clicking the Edit button from the three-dot(.) in the action column. It will redirect you to the edit slider page. Here, You can edit the slider and update it. You can also delete a slider if you click the Delete link and give confirmation.
You can also update a slider status.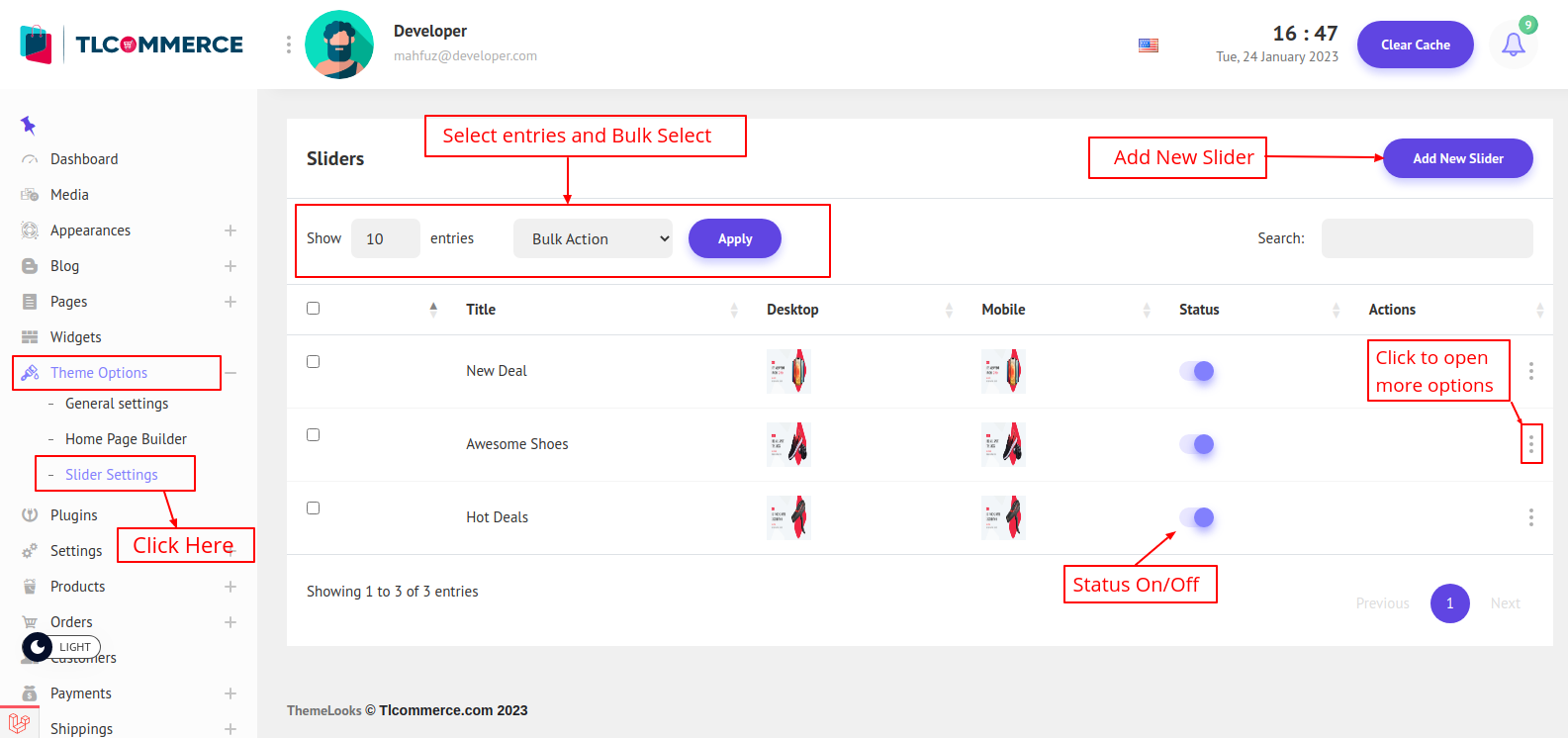 After clicking on Add new Slider.

You can set two different images for desktop and mobile. After the title, banner URL, and both images are set click the Save button to create a new Slider.
After clicking the Edit link. You can make the necessary changes and click save changes to update the slider.