In this post, we will learn how to view all the Activity Logs on our system.
To see all the Login Activities, Follow Activity Logs > Login Activity.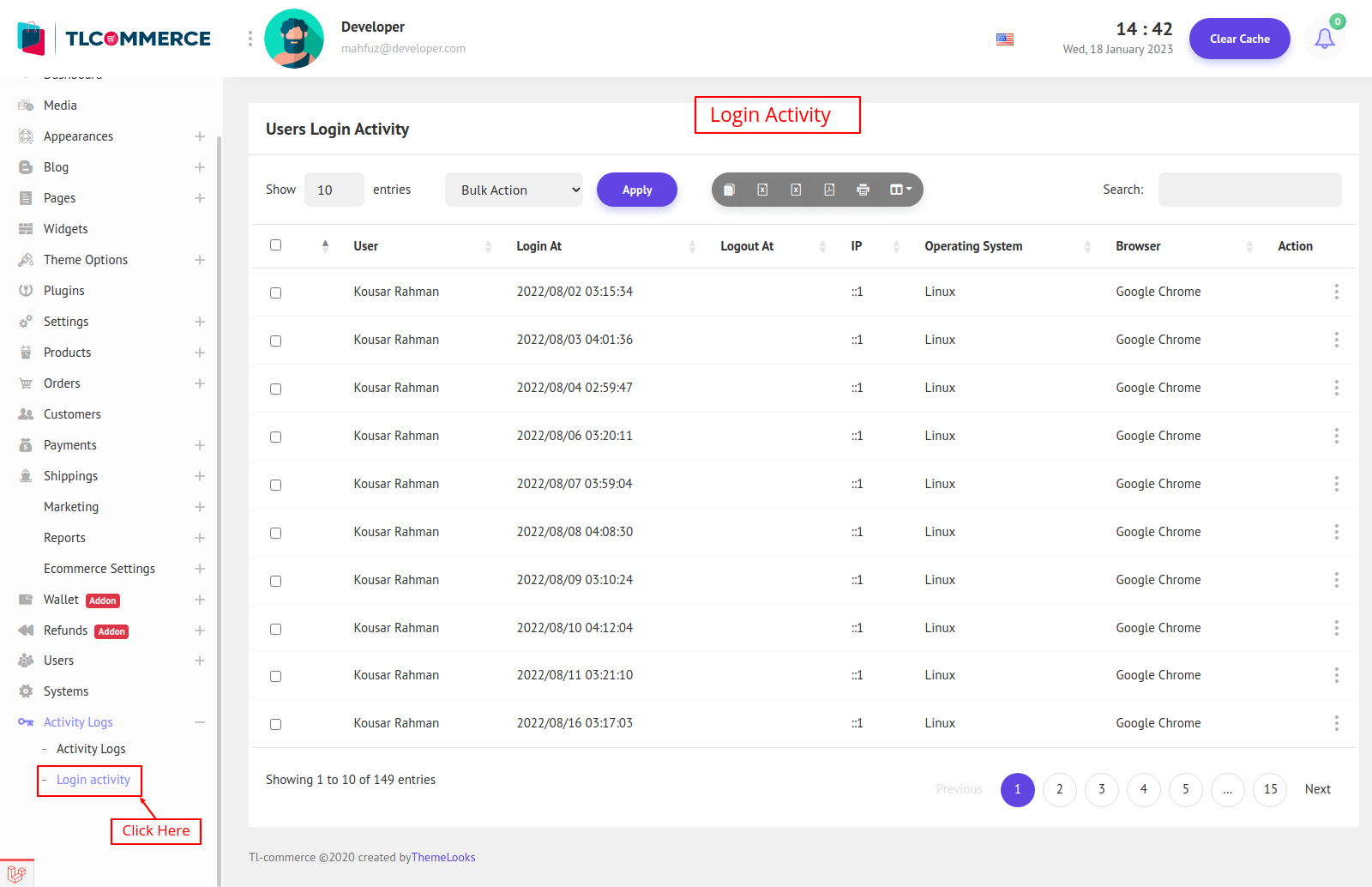 You can delete activity from the action column and also select multiple rows and bulk delete. You can also search activity with any column data and select entries.