Follow Seller > Payout Request to view all requests from sellers.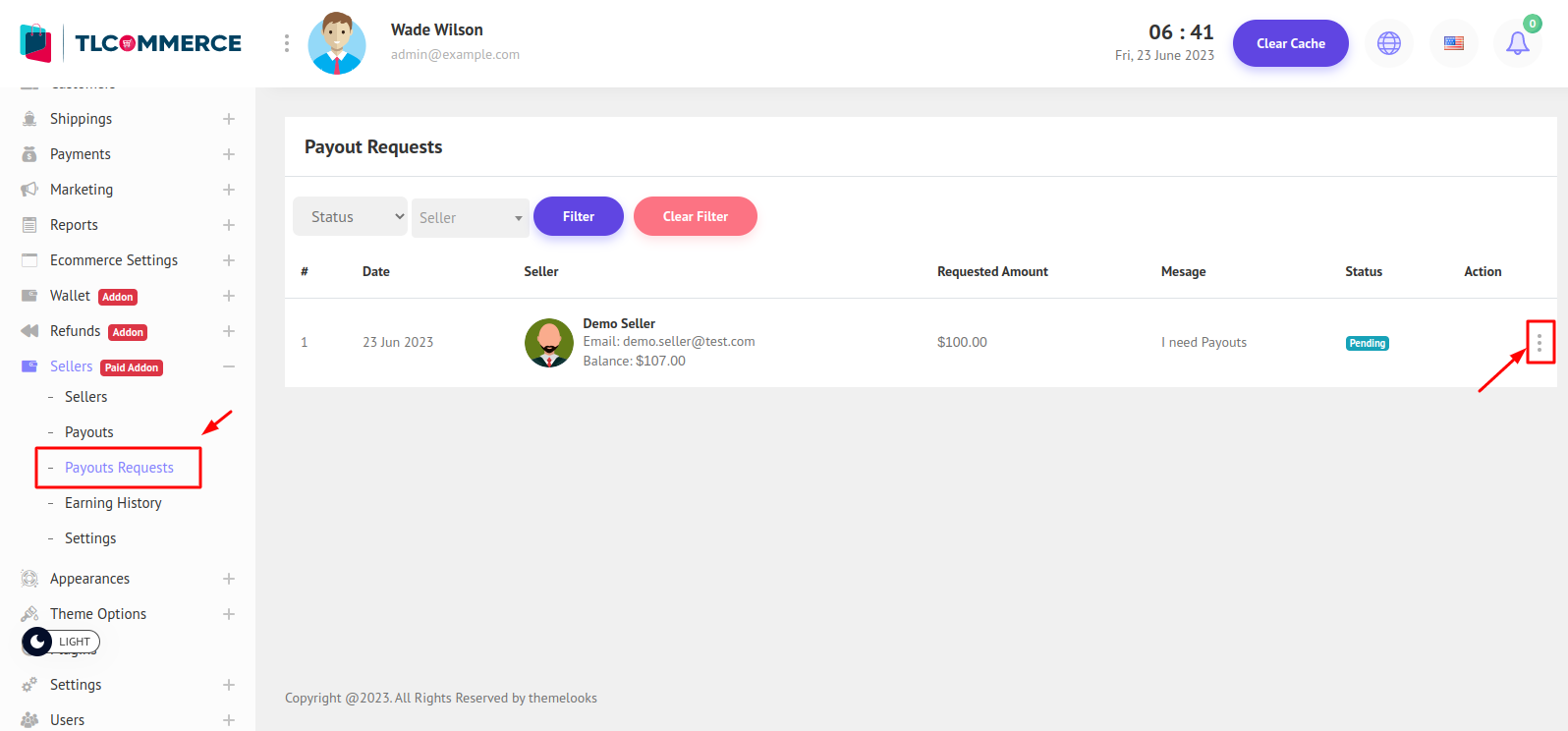 If you click Details From the action column dot(.) a modal will appear, where you can accept or cancel the payout request.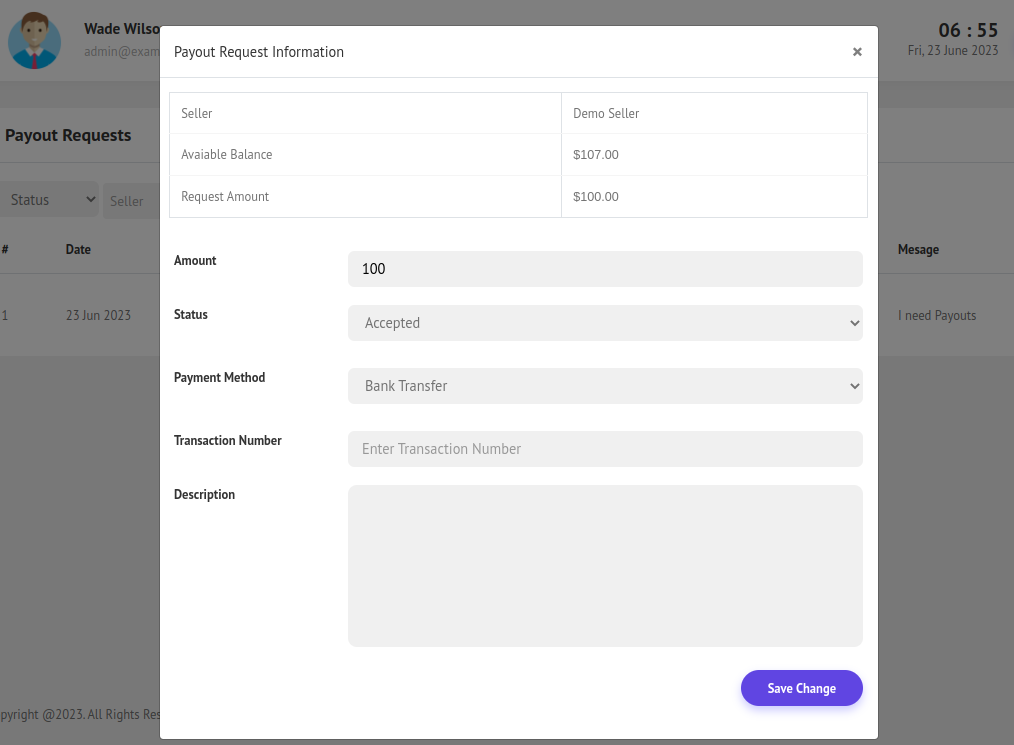 Here you can see the seller's available balance and the requested amount. If you accept then you can send the transaction number or some note to the seller.
But if you cancel the request you can not update the payout request again.
Now you can also see how much sellers earn with each order from Sellers > Earning History.