In this post, we will learn how to manage Pickup Point.
A pickup point is where customers can pick up their online orders instead of having them delivered to their homes or office. This feature is especially useful for customers who are unable to receive deliveries at their chosen address or prefer to pick up their orders in person. To use the pickup point system, you must activate Pickup Point Plugin from the Plugins page. Now Follow Shippings > Pickup points. Here you can see the pickup points list.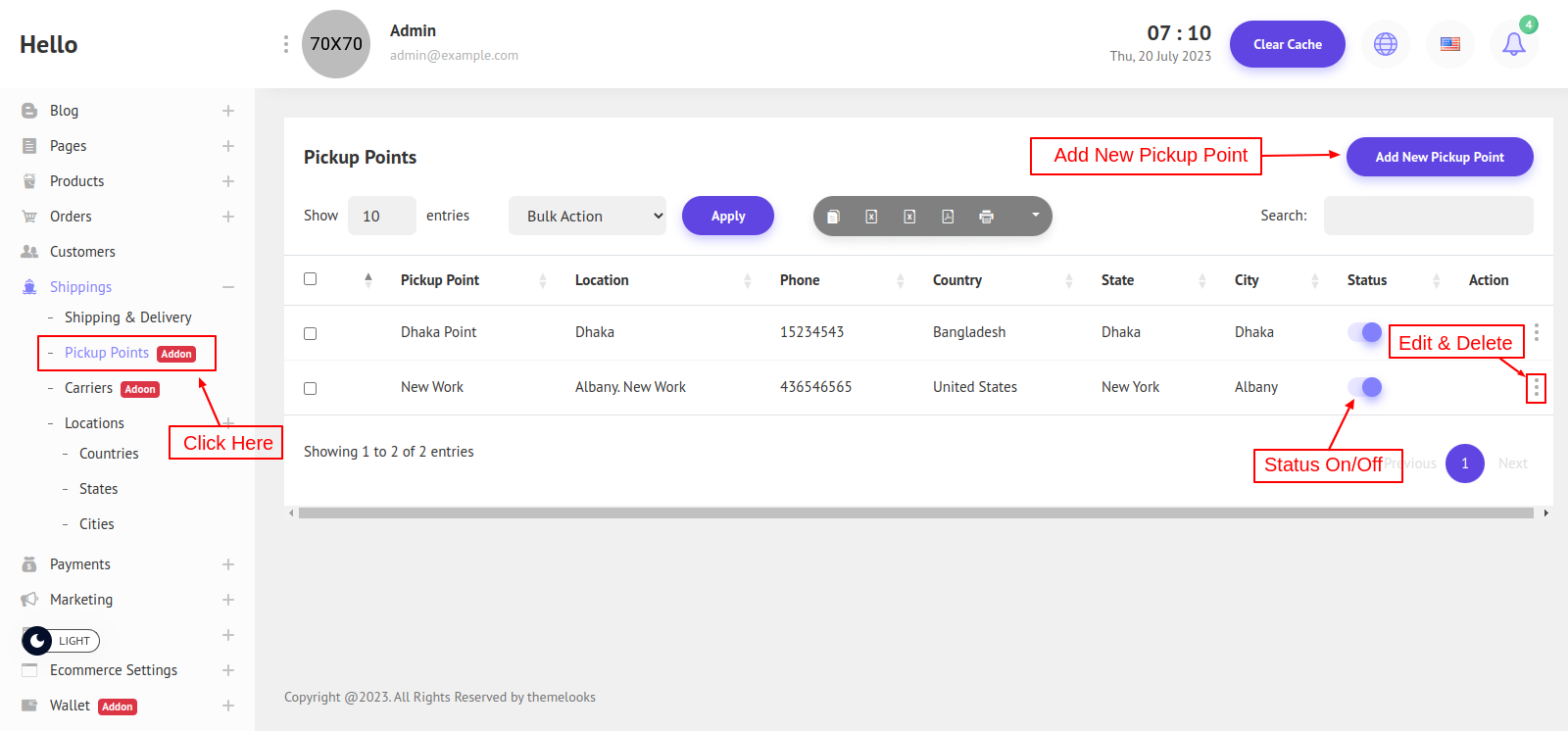 Click Add Pickup Point and you will be redirected to a new page.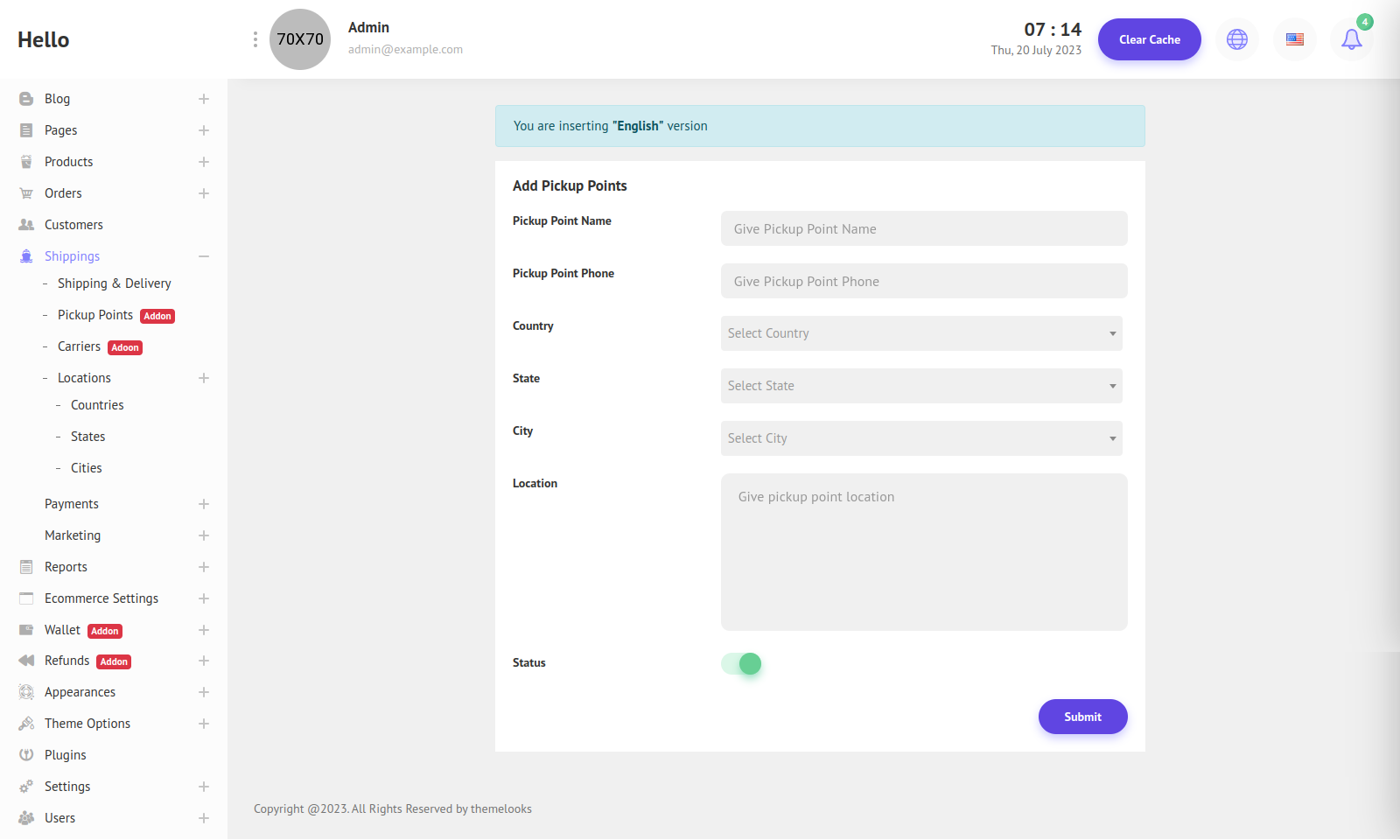 Here you can create a new pickup point. You can set the Pickup point name, Pickup point phone, Country, State, City, Location, and status.
You can also edit a pickup point by clicking Edit from the list and you will be redirected to the edit page. And also can delete a pickup point by clicking the Delete link.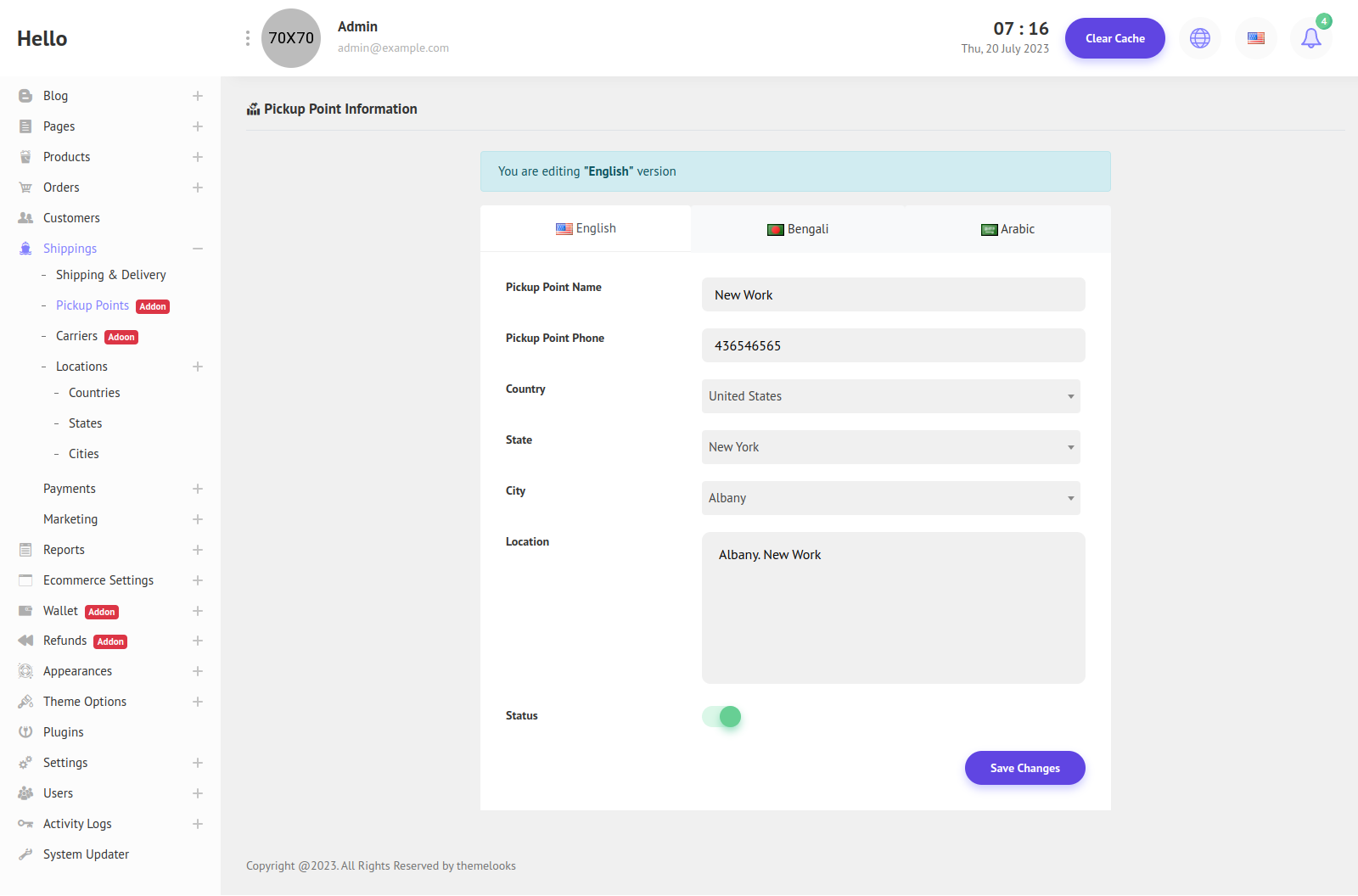 You can also translate names into other languages and save changes.