In this post we will learn how to maintain 3rd Party Carrier.
In shipping profile you can create delivery rates on 3rd party carrier.Customer can choose 3rd party carrier for delivery. To use 3rd party carrier you have to activate 3rd Party Carrier plugin from Plugins page. Then Click Shippings > Carriers.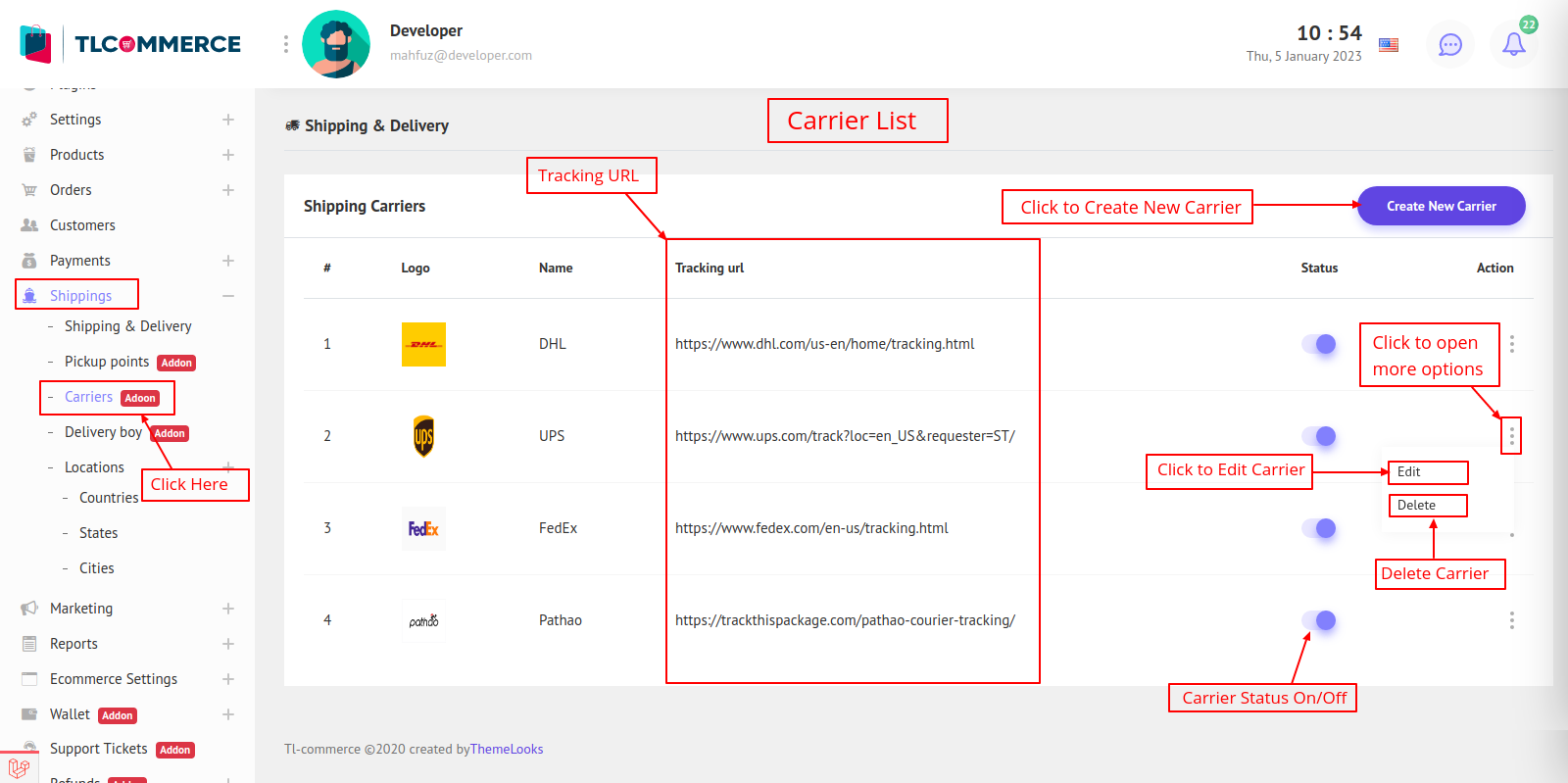 To create new carrier click Create New Carrier. It will open a model. Fill the field and also Add Tracking URL of the carrier websites.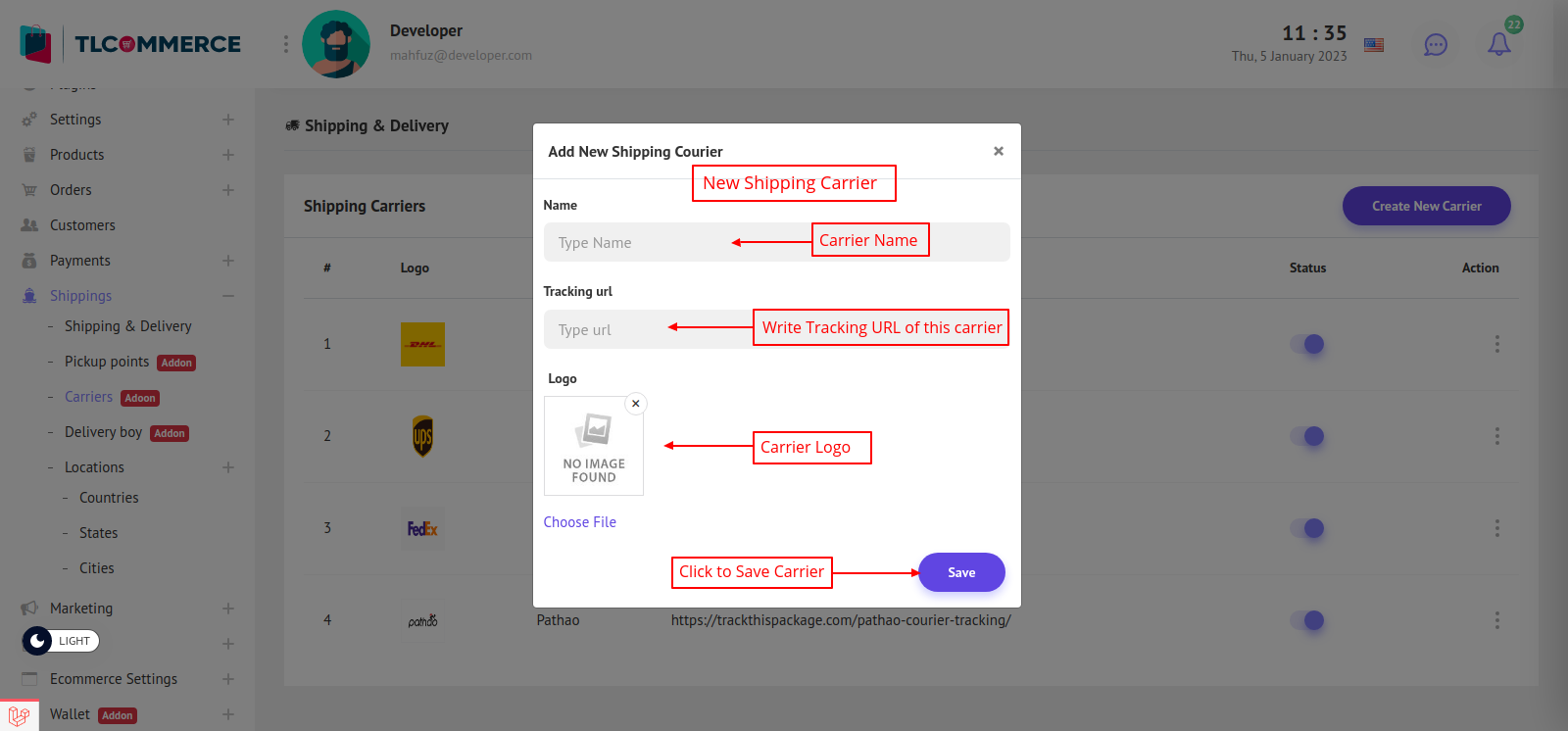 To edit a carrier click Edit from carrier list.It will open a model .Here you can make changes and update carrier. And to delete a carrier click Delete from carrier list.