To Manage the Site's Topbar Banner Follow Theme Options > General Settings. Then Click the Topbar Banner Tab.
All the topbar-related fields will appear.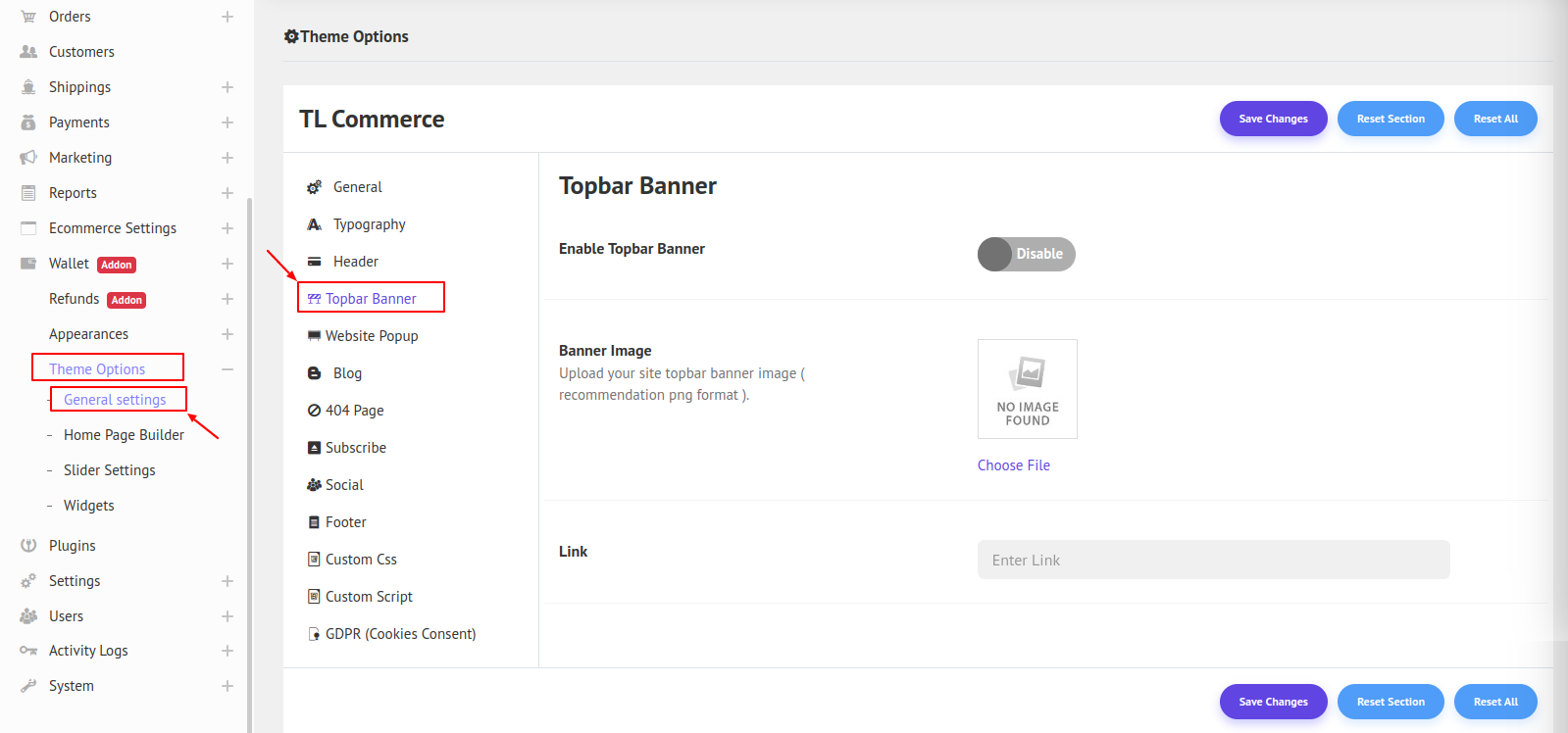 Enable Topbar Banner - Here you can show or hide the topbar banner from the site header.
Banner Image - Site Topbar Bannert Image.
Link - Enter a link for the banner.
Then Click Save Changes to save the information.